INSPIRED BY OURS, MADE FOR YOURS
DEVELOPS FINE MOTOR SKILLS & DEXTERITY

BPA-free | Phthalate-Free | Lead-Free | Cadmium-Free | Eco-Friendly | CPSC, CPSIA and ASTM Toy Safety Compliant
DEVELOPS FINE MOTOR SKILLS & DEXTERITY
BPA-free | Phthalate-Free | Lead-Free | Cadmium-Free | Eco-Friendly | CPSC, CPSIA and ASTM Toy Safety Compliant
SHOP ALL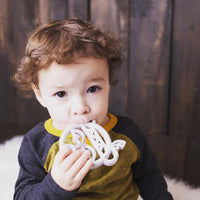 OUR TEETHERS
We offer the safest teething products of superior quality, all while staying on trend and modern! 

Our teething pendants are designed to be more than just effective teething aides, they soothe sore gums, provide entertainment and delight curious babies. Our lovingly hand made products are eco-friendly, non-toxic, durable, and may help aide in the development of fine-motor skills, like hand-eye-mouth coordination.
We hope to encourage babies to reach, hold, grasp and chew on our Teethers! Each teething pendant is carefully and meticulously handcrafted. Choose from a variety of signature designs and original teething pendants in our shop.
SHOP NOW
BECAUSE WE CARE!
Each month Baby Boos will donate 5% (net) of sales to BC Children's Hospital and The Breakfast Club of Canada.
SHOP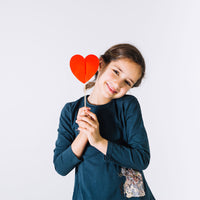 CHEW WITH CONFIDENCE
Not all teethers are created equal.

Let your little ones chew with confidence knowing that Baby Boos teething pendants have been safety tested to the highest standards and have passed all regulated toy safety tests in 5 COUNTRIES! We are an insured and a registered small business with Health Canada. 
Don't be afraid to ask us or any company for safety certification. You have the right to know and the right to see certification. It's a big deal to have your items rigorously tested, so if a company has actually done third party safety testing, they wont mind sharing the proof. 

WE thrive on educating and providing the public with the general knowledge on safety.
If you have any questions or concerns, please don't hesitate to email me and ask....I love questions!